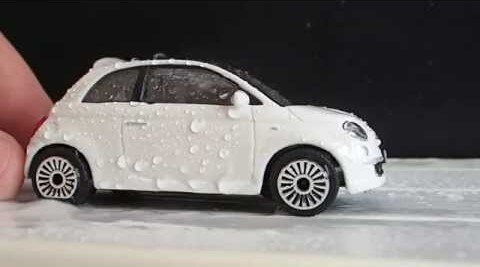 Can you remember the last time your car had a good clean? If you can't then this is perfect for you. Keeping your car's interior clean is easier than you think, with just a few tools you'll be able to keep your car looking new year-round, even in Oklahoma. Follow these six simple steps to keep your car in its best condition.
Invest in some inexpensive and disposable covers for your seat and steering wheel. They will help to protect your seat and steering wheel from any cringe-worthy moments. Best part? They can easily be stored in back seat pouch or armrest and takes only seconds to place. 
Rubber mats are a gift sent from heaven. They prevent dirt, mud, spills, and oil from penetrating into your carpet. They can quickly be washed with soap and water, unlike carpet which can wear out with constant shampooing, scrubbing, and vacuuming. You can get these at our shop in Edmond.
Now that's something you probably haven't thought of huh? Having a blanket stored in your trunk can be used whenever carrying heavy, sharp, or odd shaped items in your trunk or backseat. They can also be used as a drop cloth in case you have to repair your car on the side of the road. This will keep both you and your car clean.
4.
Microfiber Towels and Cleaner
Always carry microfiber towels and cleaner in your car to quickly address any sudden spills or stains in your vehicle. Allowing the spill time to penetrate and dry will only make future cleaning more difficult.
5.
Tap your feet before getting in the car
Don't be the person that gets into a freshly cleaned car with grassy shoes. Make sure to tap your feet before entering a vehicle. Floor mats pick up everything, which is great for our multiple Oklahoma terrains. Develop the habit of quickly tapping your feet before entering and you will decrease the level of dirt on your floor by a larger margin.
Keep a pair of gloves along with hand sanitizer in your car at all times in case you need to change a flat or need to freshen up before touching your steering wheel. 
With those tips, you'll feel like your driving a new car all year round. But, if you want to really drive a new car, come see us at Fiat of Edmond. We're centrally located right between Edmond and OKC.