Fiat of Edmond Reviews 2019 Fiat 500x
Since making its debut at the LA Auto Show and receiving high praise from autoweek.com, it's obvious that the 2019 Fiat 500x gives you 500 reasons to come join our crew at Fiat of Edmond for a test drive. We want to get you into a new piece of Italian elegance!
On the new 2019 Fiat 500x, there are a few warming features that have us excited. Heated exterior power mirrors, which come standard, motivate us to move forward in Oklahoma winters. In sync with the rear window defrosters, all will be taken care of before you drive off for the day!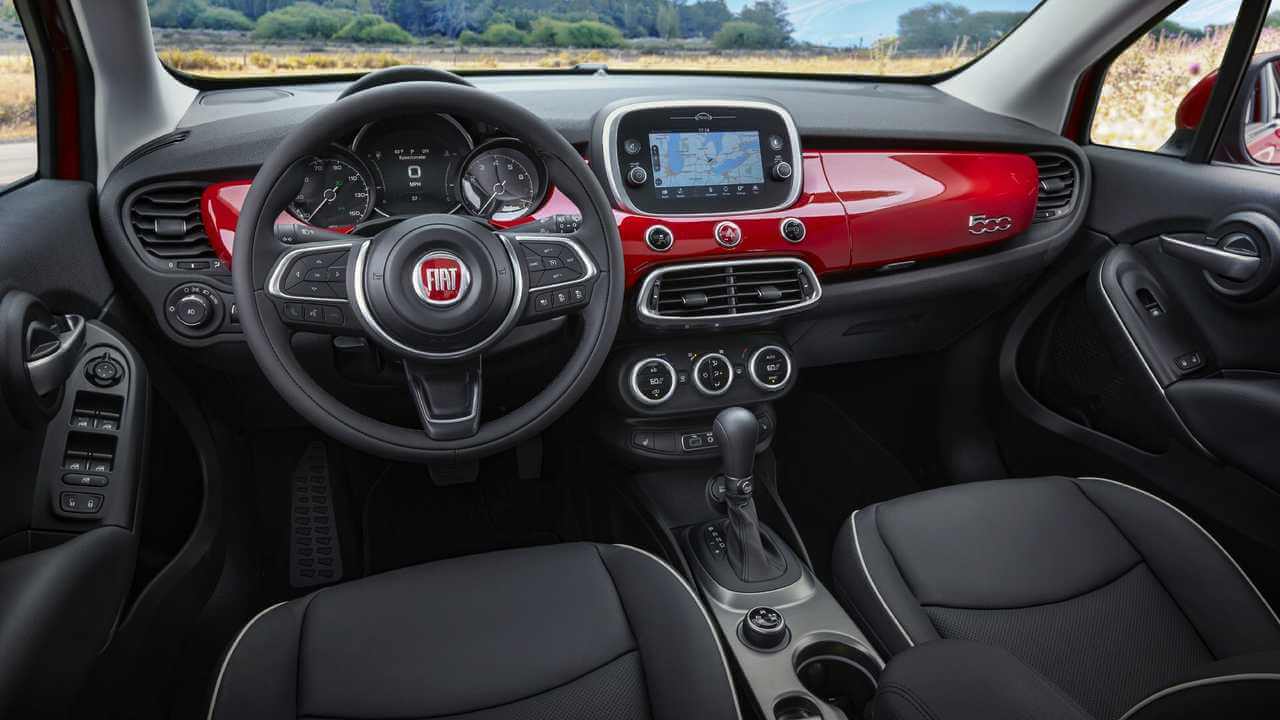 Cold Oklahoma mornings give most of us the blues, the new 2019 Fiat 500x realizes that. To avoid teeth chattering frost, the 2019 Fiat 500x also automatically activates heated seats and steering wheel when the temperature is 40 degrees or colder in the cabin. Proactive innovation is standard in the new Fiat 500x!
The inside is what matters, your mother said it, now we at Fiat of Edmond are saying it, too. In the 2019 Fiat 500x, enjoy a dual-pane sunroof that will light up the dimmest of days or allow you the summer experience you've always dreamed of. The front panel of the sunroof is made of sliding glass that can open and close on your command, leaving nothing to chance. The fixed rear panel allows your passengers to enjoy the views as well.
One good thing about music, when it hits you, you feel no pain. Bob Marley understood this, the new 2019 Fiat 500x understands this, too. Get hit with a 506-watt Beats Audio system with 9 speakers and 6 months of free Apple music! Getting hit with this much force is okay because you'll be landing on those comfy heated seats! Come see us at Fiat of Edmond and check out this new banging sound system!
The 2019 Fiat 500x has an option called the Uconnect 4Nav. This cream-of-the-crop option allows you to see your GPS come to life with 3-D graphics and enjoy nonstop radio with Sirius XM which comes complimentary with the Uconnect 4Nav Package.
A full-color 7-inch touch screen in the 2019 Fiat 500x allows you to see clearly and accurately. Bluetooth audio keeps the power in your hands with voice command and hands-free calling! From making a phone call to voice command, multi-tasking has never been easier!
There is no way to see everything all the time. No way to swivel your neck around like an owl. If you could do that, that would be cool, but you can't. The 2019 Fiat 500x has a blind spot monitoring sensor that will assist you while you're changing lanes! No more having to hyper-extend your back to check your blind spot on the highway!
You're covered on the interior and technology that comes with the 2019 Fiat 500x, but what about the performance? Here at Fiat of Edmond, we want to make sure you know all there is to know!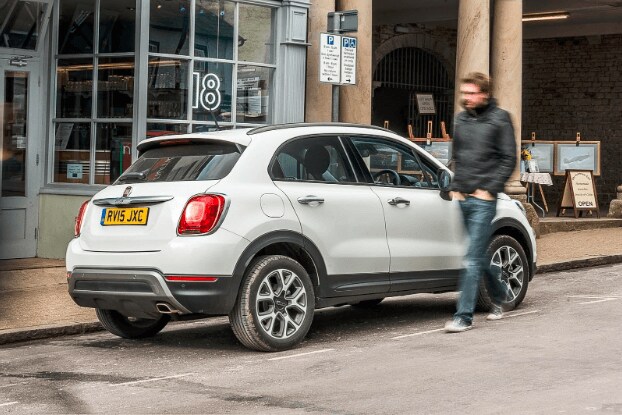 In Oklahoma, weather seasons mean nothing. There could be snow in July or a tornado in November. Living in the Sooner State, you have to be prepared for any and everything. The new 2019 Fiat 500x has an all-wheel-drive system that engages automatically at any speed, all based on the perceived road condition! No more sliding across icy roads because the new 2019 500x has you covered and sturdy!
The new 2.4L MultiAir engine churns out an unprecedented 180 horsepower that can get you up in speed quickly an efficiently. The new MultiAir engine in the 2019 Fiat 500x uses technology that will produce fewer emissions than before! Imagine that, a car with more power and that's better for the Earth. Come into Fiat of Edmond to witness the might first hand!
180 horsepower too much for you? That's fine, you can get the 2019 Fiat 500x in an available 1.4L MultiAir turbo engine with a whopping 160 horsepower with an incredible 25 mpg in the city and 33 mpg on the highway! A full tank of gas gets you 419 miles! That's a lot of traveling!
Fiat of Edmond would love to cordially invite you to test drive and see the new 2019 Fiat 500x. If a 500x isn't what you are into, we have a host of other Fiats to choose from. Whether you live in Oklahoma City, Yukon or Guthrie, Fiat of Edmond is only a short drive!
Come and experience an affordable Italian masterpiece!